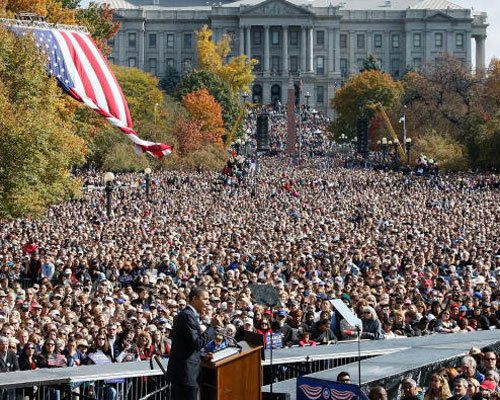 Over 100,000 people joined me in welcoming Barack Obama
back to the Mile High City
. This is three times the amount that showed up to welcome Bill Clinton when he campaigned for President in Denver in 1992. (
1992 was the last election in which Colorado swung for a Democratic nominee
.) Civic Center Park takes up three city blocks (not counting the Capitol steps mentioned by Obama). Before settling in the center of the milling throngs, I walked the outskirts. It was amazing and invigorating to feel the excitement and see the diversity.
About three hours later, Obama spoke in Fort Collins, Colorado (immediately south of the Wyoming border)
in front of a reported 50,000 people
.
Here's the
Denver news story with photo credits
. The ones I took didn't do justice to the expanse. Next time I'll bring my crane.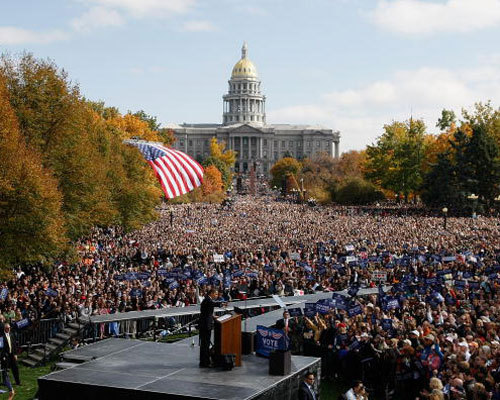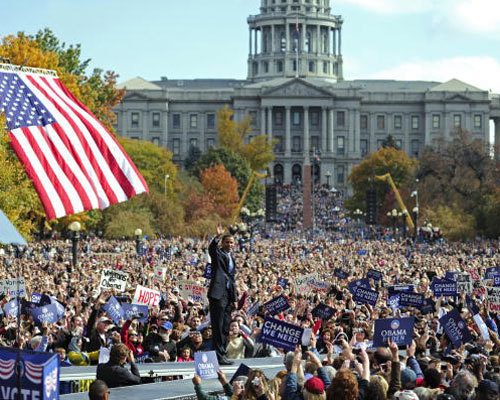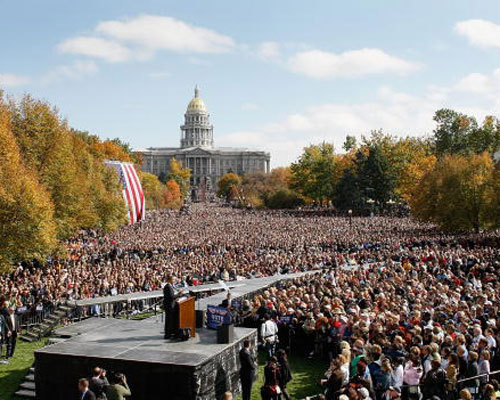 And lastly, this little one couldn't make it to the park but decided to join in the excitement anyway.